Our monthly professional development speaker series brings expert speakers and important topics that contribute to your professional, personal, and career development and which are approved as Professional Development/Continuing Educational Units (PDU's/CEU's) by professional membership organizations, and language service providers across Canada.
Every hour of our workshop session gives you 1 credit toward your professional portfolio. Most of our monthly workshops are 1 hour in duration, but some may be up to two hours.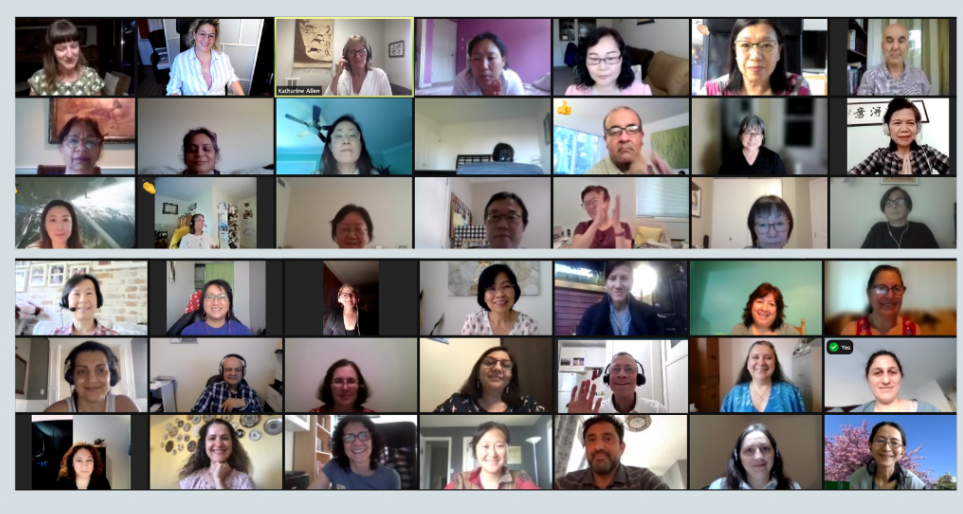 SIGN UP TODAY AS A MEMBER: Become a Member of The Interpreter's Lab and get access to reduced pricing for the Professional Development Speakers Series AND access to the recording saved to your very own Member Portal. 
Get your professional development at the lab: consistent, relevant, and timely workshops delivered by expert speakers for only $30 a month on a pay-as-you-go plan, or become Member of The Interpreter's Lab and pay on $12.99/session and get over $3,000 in additional benefits and programs as well. 
Have an idea for a topic? A dynamic speaker you think we should invite? Let us know your thoughts - email admin@interpreterslab.org with your suggestions. The Workshop Speakers Series is for YOU, so make it your own.
The Lab is YOUR place to meet, greet, learn and share.