2023 Professional Development Series
The Interpreter's Lab monthly professional development series supports your continuing education by bringing you an expertly curated list of topics and speakers and makes connecting and participating super simple.
You can access this monthly series as a full member of The Interpreter's Lab, and gain access to many other benefits, such as discounts of up to $150 for each core educational program we offer and only pay $12.99/month for each workshop, instead of $30 each. It's like getting the whole year of workshops free!
If you are not ready to commit to a membership, you can choose to purchase one or several workshops for $30/month, or per 1.5-hour workshop. 
NOTE: Only Premier Members of The Interpreter's Lab have access to recordings of each workshop session.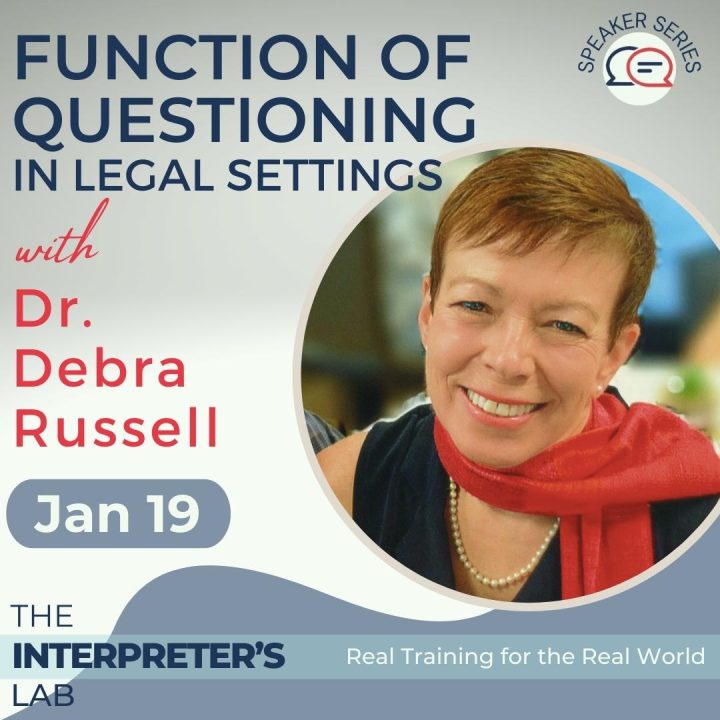 About the Speaker
Debra Russell, PhD, is a Canadian certified interpreter, educator and researcher. Her interpreting practice spans over thirty years. Her interpreting focus is medical, legal, mental health and employment settings. She has had a long history of leadership positions at the local, national and international level, serving on several volunteer organizations.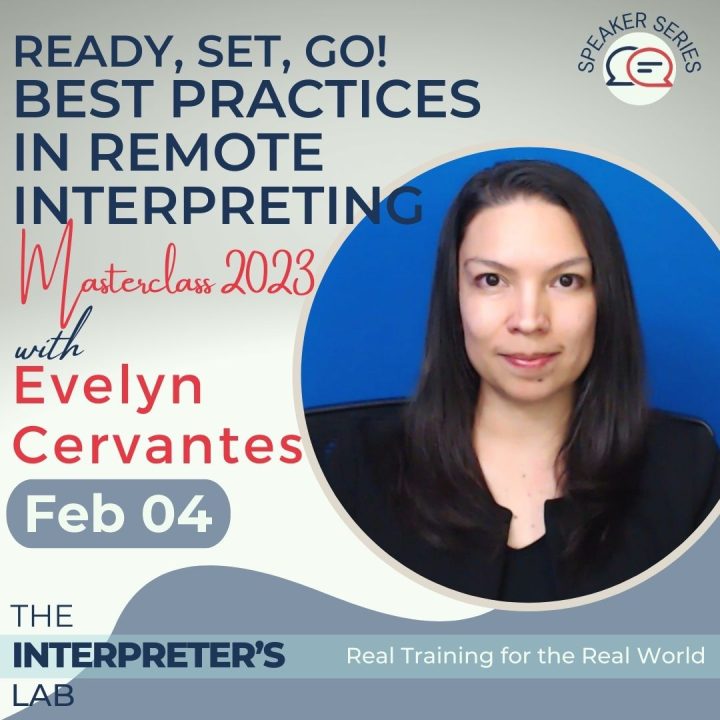 About the Speaker
Evelyn is a Senior Quality Monitoring Specialist in charge of Quality Assurance for AMN (formerly Stratus Video) on video remote medical interpretation services and is a dynamic, experienced instructor. AMN is one of North America's largest and most trusted, innovative, and influential force in helping healthcare organizations provide quality patient care.
About the Speaker
Anisia Hurst, CPA, CA is a financial educator and empowerment coach. With over 12 years of experience, she works at an international accounting firm. Her mission is to get women talking about their finances and encourage them to own their ambition so they can build financial freedom and lessen stress.
About the Speaker
Lorena Castillo is a nationally (US) certified interpreter (Spanish/English) and Sign language interpreter (ASL) with 20 years of experience as a medical interpreter. Born and raised in Colombia, she discovered her passion for interpreting as a young immigrant bridging the gap for her family members. Eventually, she formalized her education in both spoken language interpreting and sign language. She has completed Medical Interpreter Training (spoken language), a supervised interpreting fellowship (ASL/English), and a medical terminology certificate. 
About the Speaker
Katharine Allen is an industry leader with over 30 years in the language services industry as a healthcare and community interpreter. Katharine has designed curricula for a variety of programs and has taught at the Glendon College Masters in Conference Interpreting.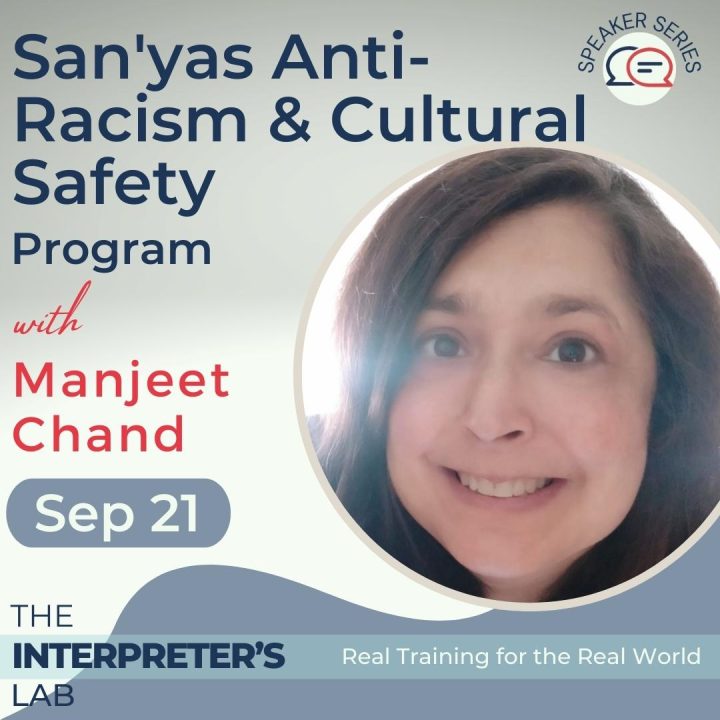 About the Speaker
Manjit Chand (she/her) is a racialized settler living on unceded Indigenous lands in what is known as Vancouver. Her formal education is in Social Work and Community Planning and she has over 20 years of experience in the non-profit and health sectors. At the moment she works with a program that is dedicated to improving the safety and accessibility of services and spaces for Indigenous people, across this country called Canada.
About the Speaker
More details will be posted soon.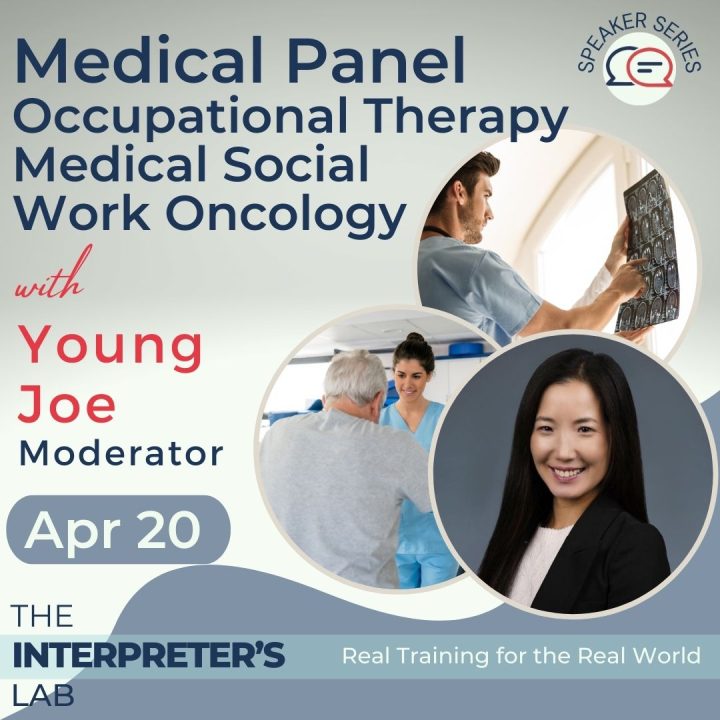 About the Speaker
Young Joe has worked as a professional interpreter for close to 20 years. Before she became the first and only Certified Medical Interpreter in Canada in 2016, she earned her master's degrees in Translation & Interpreting and in International Relations from Macquarie University in Sydney, Australia in 2008.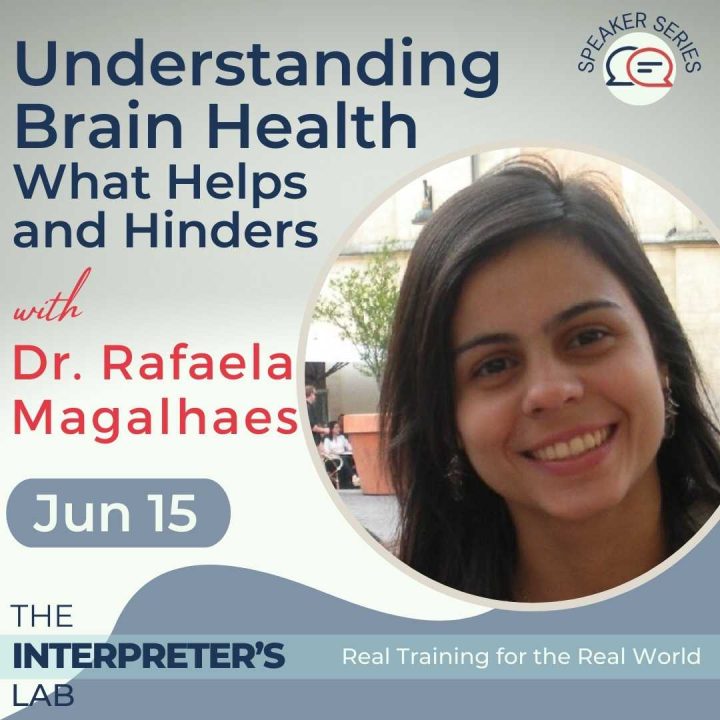 About the Speaker
Rafaela is a Brazilian Neurologist currently working in Alzheimer's research at the University of British Columbia, Canada. She worked several years in an Emergency Room, Neurology Ward and General Neurology Clinic in Brazil.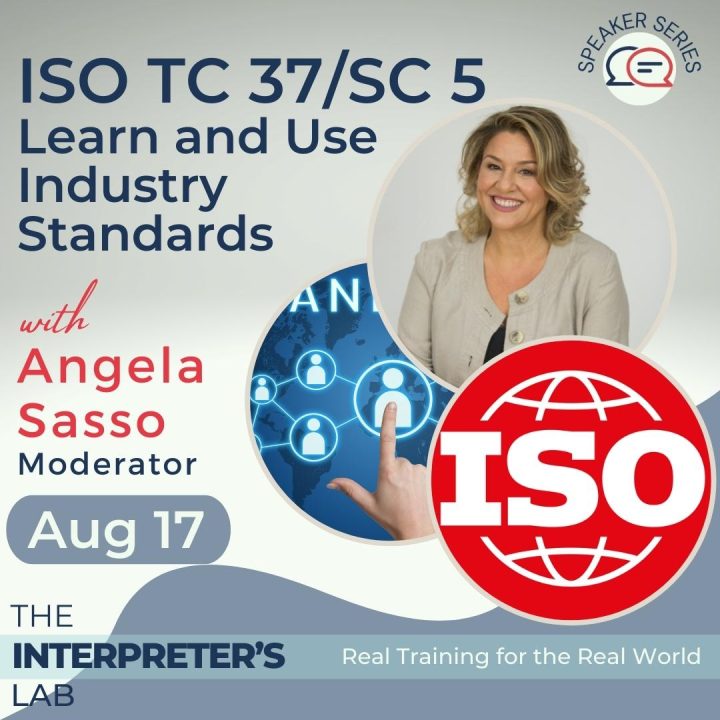 About the Speaker
Founder and Director Angela Sasso incorporated Shifting Pictures Inc. in 2010, but the firm is rooted in history and expertise that predates its official founding. Angela has been an expert member of ISO Technical Committee 37/SC 5 Terminology, interpreting, and related technology since 2010.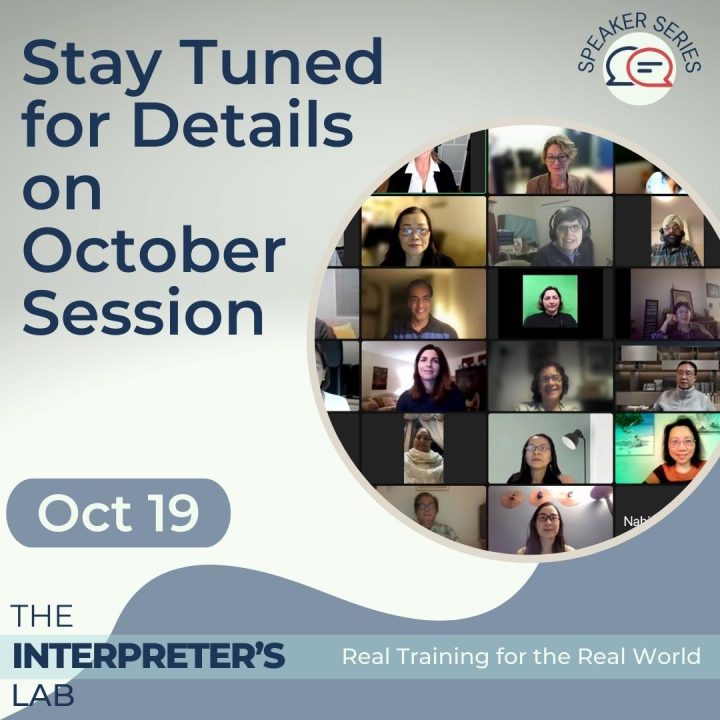 About the Speaker
More details will be posted soon.