Flourish and thrive as a healthcare, court, and community interpreter.
Join a community of peers, gain access to industry experts,  and continue your professional competence and career advancement.

Education & Lifelong Learning

Career Guidance & Mentorship
What You Gain as a Member of The Interpreter's Lab
Membership gives you exclusive access to many benefits, like access to a member-only portal, recordings of all presentations, reduced pricing on courses and master class workshops, and so much more. 
1
---
Education & Lifelong Learning
Core educational courses in the community, healthcare, court, legal, and mental health settings. Professional development workshop series by expert speakers.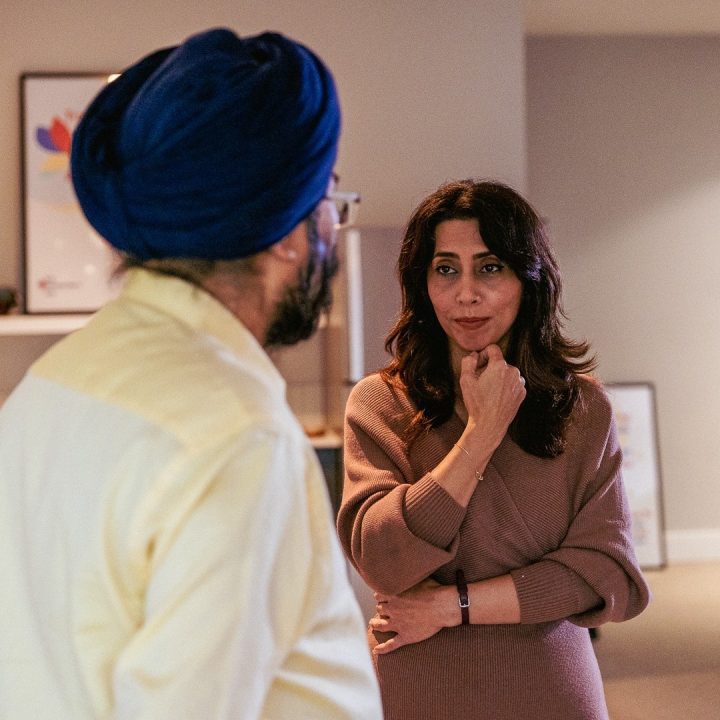 2
---
Interpreter Community & Connections
The Interpreter's Lab is more than education – it's a community of peers and expert educators who give you the skills, the network, and the mentorship you need to get working, get paid well, and grow in your career.
2
---
Interpreter Community & Connections
Connect to a network of interpreters and translators who you can learn, share, connect, and grow with. Get access to the interpreter study hall and resource-sharing hub.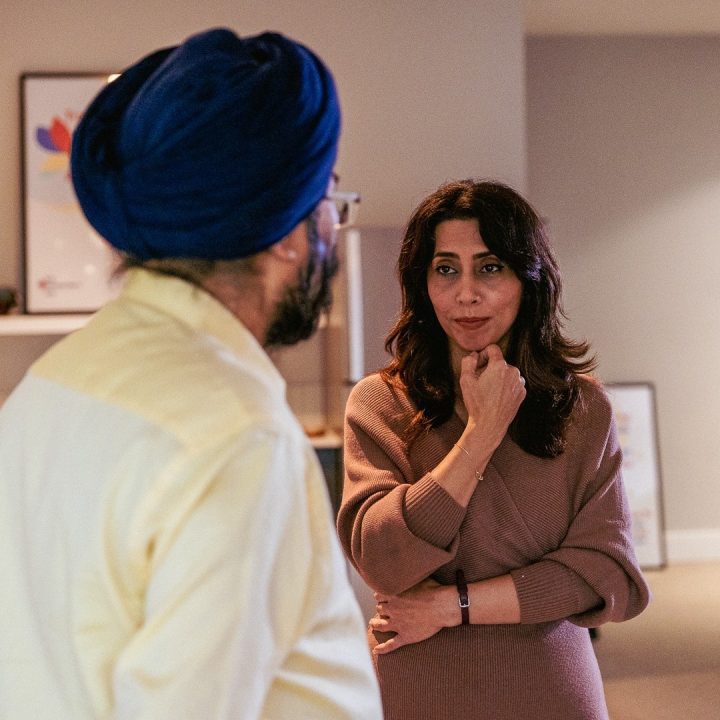 3
---
Career Guidance & Mentorship
Access to office hours and career guidance is given with a personal touch, including tools, resources, and exam preparation tutorials. Receive ongoing support from experts who are as passionate as they are about the work they do.
Create a successful interpreting career

Success as an interpreter comes not simply by attending a workshop, obtaining a certificate, or through professional certification or accreditation.
The Interpreter's Lab Membership offers everything that a new or practicing interpreter needs to flourish and thrive as a healthcare, legal, and general community interpreter.
What our students are saying…
"I took two interpreting courses from Interpreter's Lab. Angela is very responsible, and she promptly attends to our questions and needs. The other instructors are very knowledgeable in their specialties. The on-line class is interactive and fun. I would highly recommend Interpreter's Lab to anyone interested in getting formal training in interpreting!"
"I got 3 contracts in less than a week. That encouraged me to go on, up to the last course, which I just finished. I am getting more and more work and once I get my certificate of completion for this last course, on court & legal settings, there are agencies ready to offer me work – they are waiting for my certificate of successful completion."
"The Interpreters' lab is a great platform, and your initiative and enthusiasm are truly remarkable…I have been enjoying the seminars. So many relevant topics and the speakers are so inspiring!"
Two Ways to Become a Member
Monthly Basic Membership
PLUS, A ONE-TIME-ONLY ACTIVATION FEE OF $139*
Access to Monthly Speakers' Series

Access to Monthly Speakers' Series

Access to Private Online Community Hub and Interpreter Study Hall

Invitation to Annual December Celebration (with door prizes)

Quarterly Drop-in and Debrief Sessions
Annual Premier Membership
PLUS, A ONE-TIME-ONLY ACTIVATION FEE OF $159*
Everything in Monthly Basic Membership, PLUS

Annual Masterclasses (25% discount)

Access to the Recordings of all Monthly Speakers' Series

Reduced pricing on core educational programs (20%)

Career Pathing Clarity Call w/Angela or TIL Team Instructor

Career Pathing Clarity Call w/Angela or TIL Team Instructor

Access to Annual Resource Sharing

Interpreter Examination Preparatory Session (e.g.: CILISAT, and others)

Reduced pricing on Language Assessment (CILISAT) exam

TIL Merchandise (pens, notebooks, bags, shirts)
Not ready to join as a member?
Don't want all the benefits that Membership brings?
Only interested in the Professional Development Series?
Then, join us month-to-month and choose your sessions, or choose them all.
"I am now getting $55 per hour thanks to my having taken the Interpreting in Court and Legal Settings at The Interpreter's Lab"
"I really enjoyed taking the interpreting courses, and I know it has helped me in gaining employment, and having applied what I learned makes my job a lot easier when I am interpreting.!" 
"I got a new career; I got a job in a new agency. I was working, but you know, you always feel insecure in what you're doing if you don't have the training. These courses gave me more confidence, and resources, it's really important. It's the course for hands-on. I'm applied to different agencies, and now I'm working full-time. "
Speakers Series

Our monthly professional development speaker series brings expert speakers and important topics that contribute to your professional, personal, and career development and which are approved as Professional Development/Continuing Educational Units (PDU's/CEU's) by professional membership organizations, and language service providers across Canada.
Every hour of our workshop session gives you 1 credit toward your professional portfolio. Most of our monthly workshops are 1 hour in duration, but some may be up to two hours.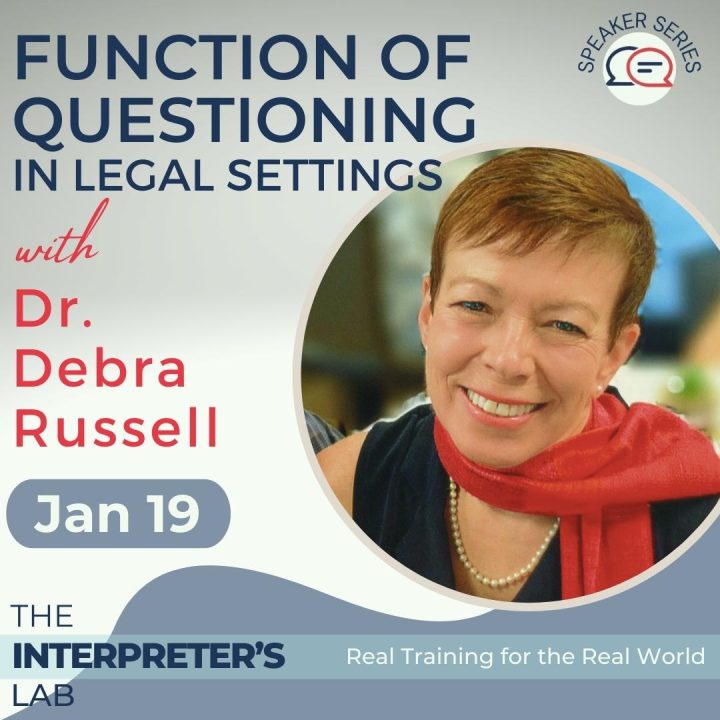 About the Speaker
Debra Russell, PhD, is a Canadian certified interpreter, educator and researcher. Her interpreting practice spans over thirty years. Her interpreting focus is medical, legal, mental health and employment settings. She has had a long history of leadership positions at the local, national and international level, serving on several volunteer organizations.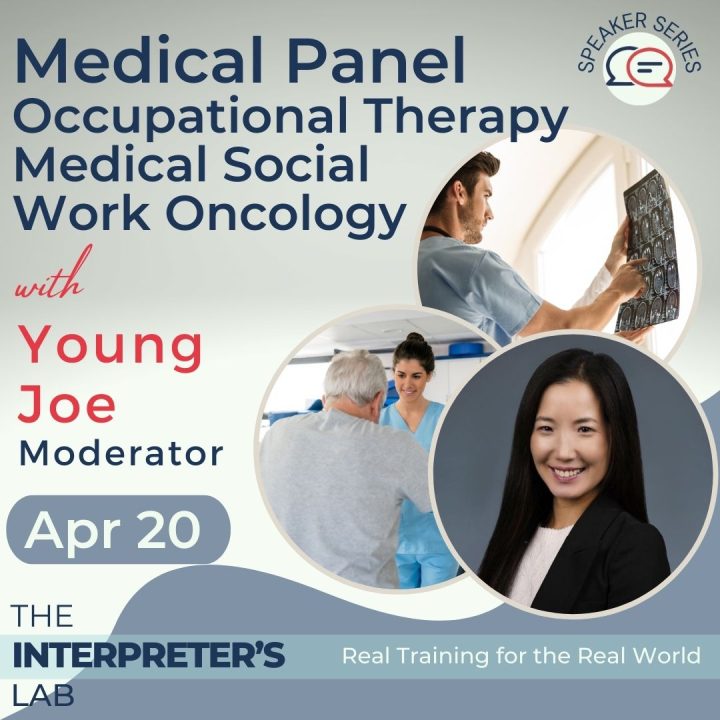 About the Speaker
Young Joe has worked as a professional interpreter for close to 20 years. Before she became the first and only Certified Medical Interpreter in Canada in 2016, she earned her master's degrees in Translation & Interpreting and in International Relations from Macquarie University in Sydney, Australia in 2008.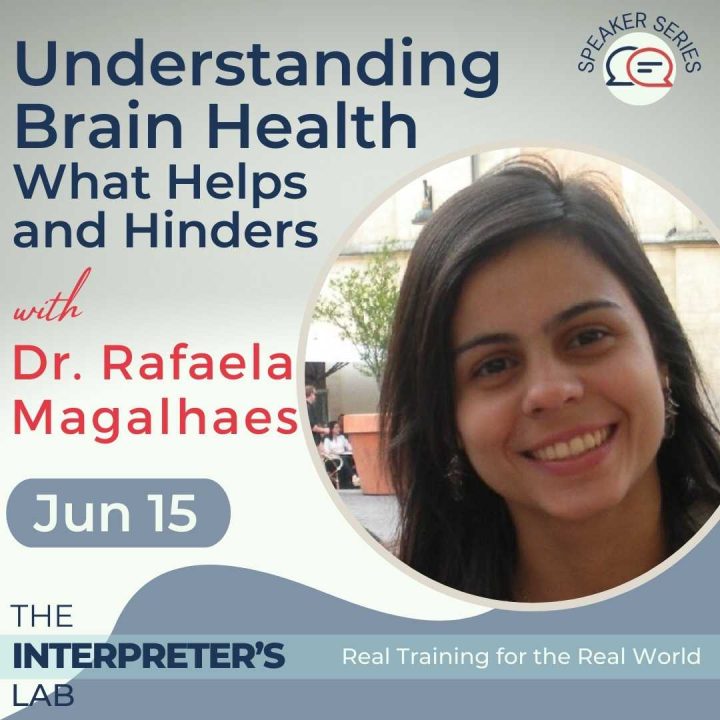 About the Speaker
Rafaela is a Brazilian Neurologist currently working in Alzheimer's research at the University of British Columbia, Canada. She worked several years in an Emergency Room, Neurology Ward and General Neurology Clinic in Brazil.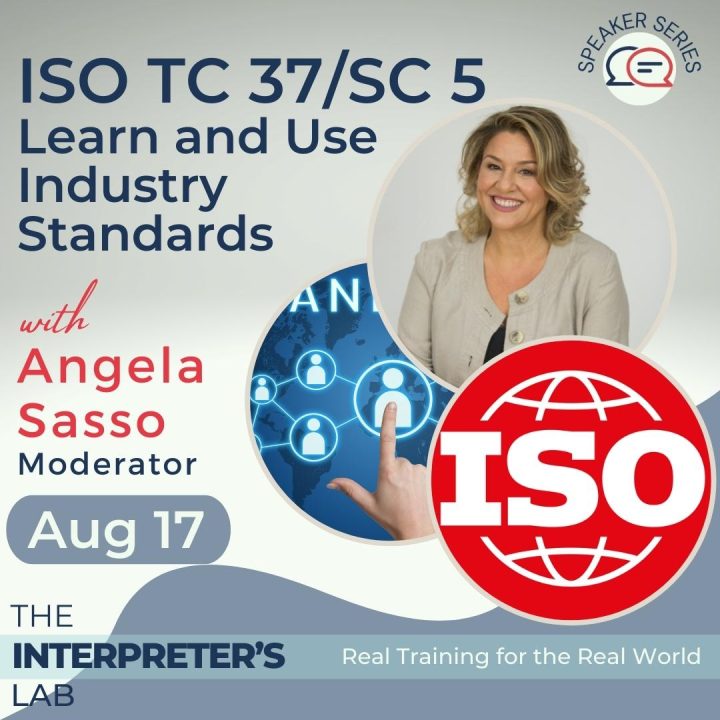 About the Speaker
Founder and Director Angela Sasso incorporated Shifting Pictures Inc. in 2010, but the firm is rooted in history and expertise that predates its official founding. Angela has been an expert member of ISO Technical Committee 37/SC 5 Terminology, interpreting, and related technology since 2010.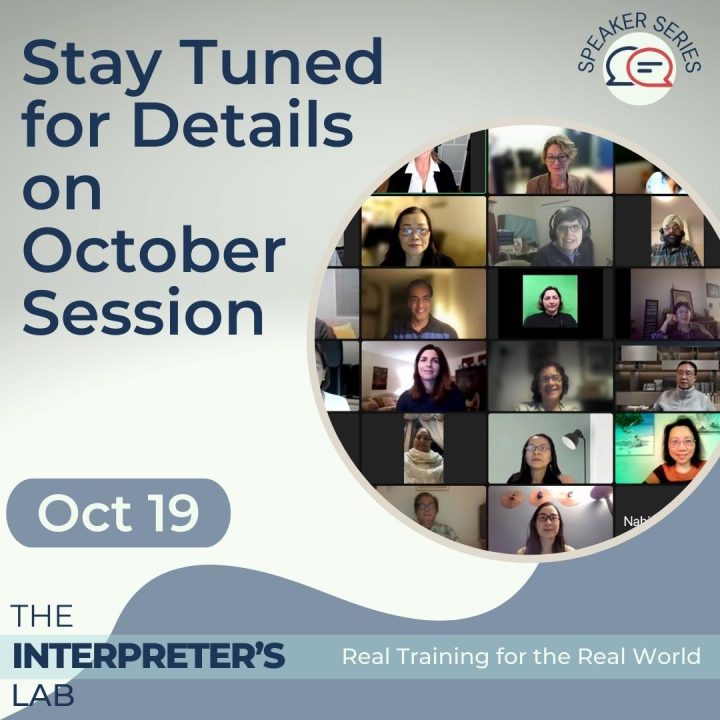 About the Speaker
More details will be posted soon.
About the Speaker
Anisia Hurst, CPA, CA is a financial educator and empowerment coach. With over 12 years of experience, she works at an international accounting firm. Her mission is to get women talking about their finances and encourage them to own their ambition so they can build financial freedom and lessen stress.
About the Speaker
Lorena Castillo is a nationally (US) certified interpreter (Spanish/English) and Sign language interpreter (ASL) with 20 years of experience as a medical interpreter. Born and raised in Colombia, she discovered her passion for interpreting as a young immigrant bridging the gap for her family members. Eventually, she formalized her education in both spoken language interpreting and sign language. She has completed Medical Interpreter Training (spoken language), a supervised interpreting fellowship (ASL/English), and a medical terminology certificate. 
About the Speaker
Katharine Allen is an industry leader with over 30 years in the language services industry as a healthcare and community interpreter. Katharine has designed curricula for a variety of programs and has taught at the Glendon College Masters in Conference Interpreting.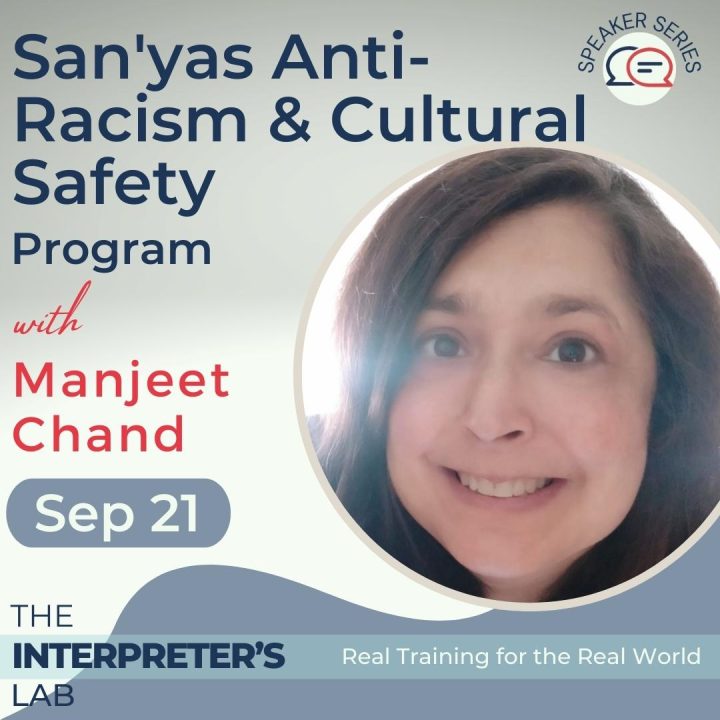 About the Speaker
Manjit Chand (she/her) is a racialized settler living on unceded Indigenous lands in what is known as Vancouver. Her formal education is in Social Work and Community Planning and she has over 20 years of experience in the non-profit and health sectors. At the moment she works with a program that is dedicated to improving the safety and accessibility of services and spaces for Indigenous people, across this country called Canada.
About the Speaker
More details will be posted soon.
Fast-track your new career and start working as an Interpreter today
About the Courses
The Interpreter's Lab courses are taught by experienced educators that have extensive knowledge of the interpreting field – that includes interpreting in health, legal and social service settings. Our students are introduced to the skills, techniques, professional standards, knowledge and competencies necessary to succeed as community interpreters. Our curriculum has been developed based on National and International Standards (ISO 13611 and ISO 18841) and the Canadian National Standards Guide for Community Interpreting Services (NSGCIS), and the extensive expertise and knowledge of our instructors.