The Interpreter's Lab is a Canadian owned and operated interpreter educational organization dedicated to the advancement of quality language services. The Interpreter's Lab empowers bilinguals to work confidently and professionally as interpreters in medical, law enforcement, public services, and other settings, through our live, instructor-led, and self-directed online learning programs.
Since 2012, The Interpreter's Lab has provided courses and programs directly to individual students in addition to developing customized training programs for Language Service Providers and other agencies that work with or manage interpreting services. Our experience includes working directly with numerous agencies in creating tailored solutions that fit organizational needs, developing internal language access solutions as well as training programs that optimize interpreting services.
THE FOUNDER
Meet the Founder
angela sasso
Founder and Director Angela Sasso incorporated Shifting Pictures Inc. in 2010, but the firm is rooted in history and expertise that predates its official founding. Since 1989 Angela Sasso has been an active and strategic consultant in community interpreting and intercultural competence. Angela has been an expert member of ISO Technical Committee 37/SC 5 Terminology, interpreting and related technology since 2010, the International Convenor ISO/TC 37/SC 5/WG 4 – Interpreting and translations teaching and training programs and Project Leader for the Requirements for Interpreter Educators and Teaching Training Programs project since February 2021.
Angela has been a strong advocate for quality language services and interpreter education for over 3 decades, participating first in the Healthcare Partnership Project, and contributing to Health Standards Organization, Technical Committee for Communication in Health Services as the Co-chair of the Health Standards Organization, Technical Committee for Communication in Health Services. A veteran educator dedicated to equitable and quality language services, Ms. Sasso brings her extensive industry expertise, her adept stewardship and her talent for building strategic partnerships to Shifting Pictures, where innovative solutions are uniquely designed.
Angela is a published author, and most recently, a contributing researcher in the internationally referenced Handbook of Research on Medical Interpreting – a textbook for interpreting students. Find out more about this publication in our blog post: https://www.interpreterslab.org/handbook-of-research-on-medical-interpreting/
Young Joe
Instructor/Coach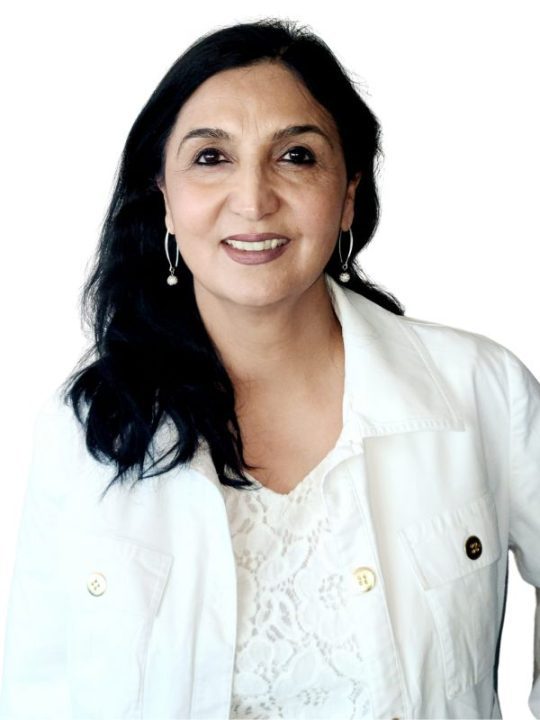 Archana Chauhan
Instructor/Coach
Kawal Kahlon
Instructor/Coach
Anna Aroutiounian
Instructor/Coach
Giuliana Pellizzari
Communications & Marketing
Sakiko Noda
Communications & Marketing
Neiljohn Raga
Design & Social Media
Donna Schroeder
Administration & Student Support
Analisa Orquin
Administration & Student Support