Angela Sasso – Founder and Director
Founder and Director Angela Sasso incorporated Shifting Pictures Inc. in 2010, but the firm is rooted in a history and expertise that predates its official founding. Since 1989 Angela Sasso has been an active and strategic consultant in community interpreting and intercultural competence. Angela participates as an international expert to the ISO Technical Committee 37/SC 5 Terminology and other language content and resources, and is the Co-chair of the Health Standards Organization, Technical Committee for Communication in Health Services. A veteran educator dedicated to equitable and quality language services, Ms. Sasso brings her extensive industry expertise, her adept stewardship and her talent for building strategic partnerships to Shifting Pictures, where innovative solutions are uniquely designed.
The Interpreter's Lab is a program of Shifting Pictures and the only Blended Learning Program offering quality interpreter education and professional development in Canada. Based in British Columbia, The Interpreter's Lab courses are available across the country through an easy-to-access, secure, student portal. Ms. Sasso founded The Interpreter's Lab in 2013,  inspired to innovate interpreter education and training for interpreters working in specialized settings: community, legal, healthcare, and mental health care.
Angela is a published author, and most recently, a contributing researcher in the internationally referenced Handbook of Research on Medical Interpreting – a textbook for interpreting students. Find out more about this publication in our blog post: https://www.interpreterslab.org/handbook-of-research-on-medical-interpreting/
---
Young Joe – Instructor | Interpreting in Community Settings | Interpreting in Healthcare Settings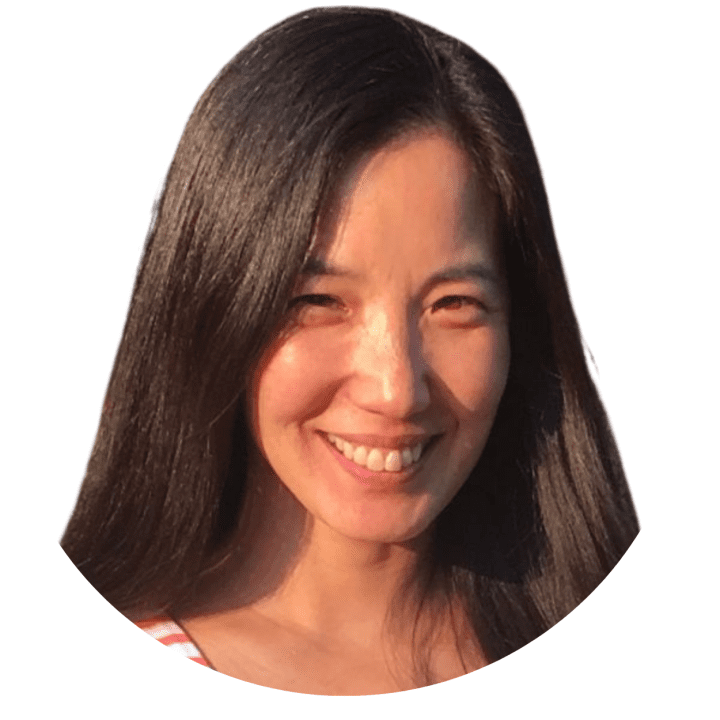 Young Joe has worked as a professional interpreter, primarily in health care, legal and community, for over 10 years. She is a passionate advocate of language access and the professionalization of community and health care interpreting.
Before she became the first and only Certified Medical Interpreter in Canada in 2016, she earned her master's degrees in Translation & Interpreting and in International Relations from Macquarie University in Sydney, Australia in 2008.
YJ is an enthusiastic interpreter educator, she teaches interpreting skills in English to students with all the language combinations. She also offers inter-professional training on "How to Work with Interpreters" to students in medicine, nursing, audiology, speech & language pathology and social work disciplines at UBC.
Young Joe is the past Vice President of STIBC and teaches interpreters at SFU and VCC in addition to The Intepreter's Lab.
---
Archana Chauhan – Instructor | Interpreting in Community Settings | Interpreting in Court & Legal Settings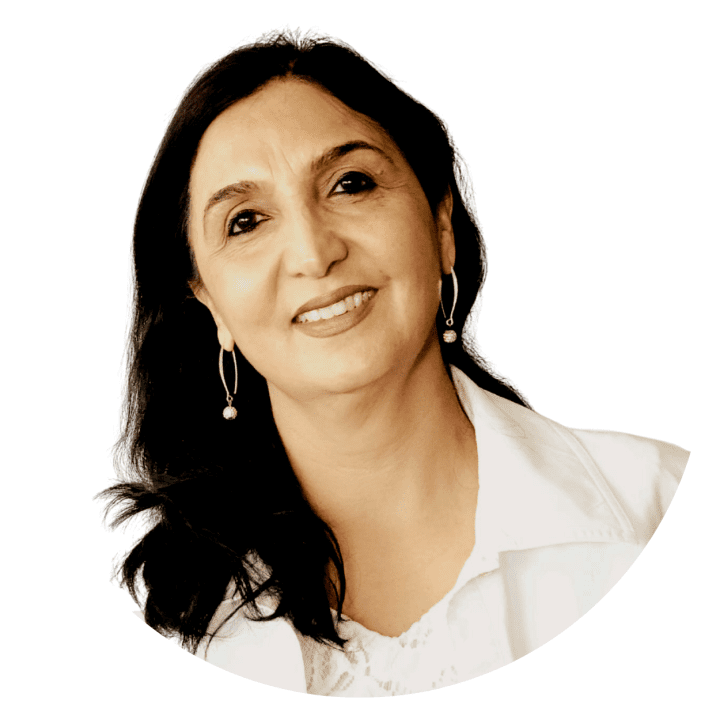 Archana Chauhan is a multilingual Interpreter – working in Punjabi, Hindi, Urdu and English since 2001. Her experience spans across Canadian provinces and she exhibits an inherent capacity to interpret complex jargon with accuracy and clarity. As an experienced, multilingual educator, Archana has developed a unique instructional model that facilitates communication with multilingual audiences, as well as a sound grounding in teaching foundational skills in interpreting.
Having trained and certified as an Interpreter and Translator with CIS (Centralized Interpreter Services) in Edmonton, Alberta, Archana worked as a legal, healthcare, educational and community interpreter for years before moving to British Columbia in early 2020. Upon arriving in BC, Archana joined the Provincial Language Services and the Ministry of Attorney General as an Interpreter where she continues to work, and is the most recent addition to The Interpreter's Lab roster of talented instructors.
---
Kawal Kahlon – Instructor | Interpreting in Court & Legal Settings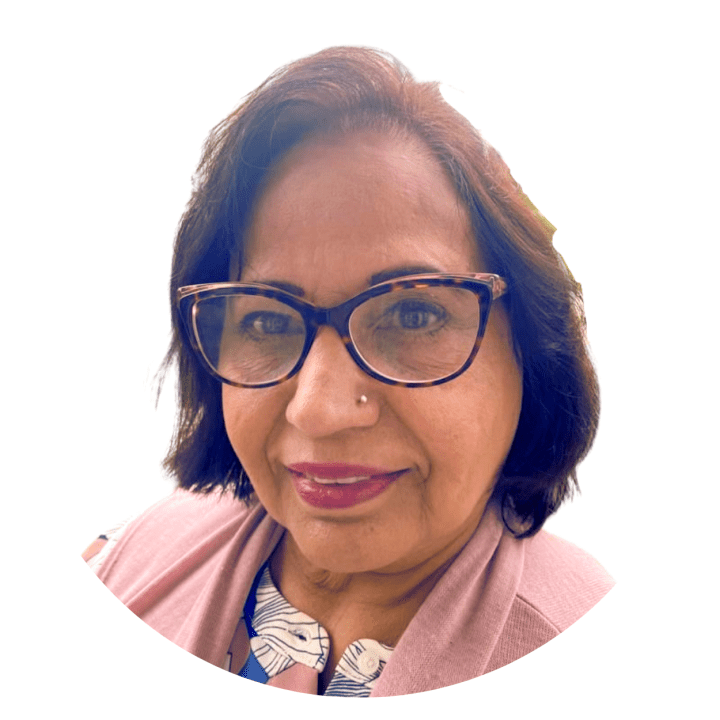 Kawal is an industry veteran, with over 30 years of experience. She is a Certified Court Interpreter and Certified Translator that has worked across Canada as well as internationally. Kawal was the first Certified Community Interpreter in Canada (2016) by CTTIC.
Kawal is past President of STIBC, where she also held the title of Public Relations Officer and is currently the Chair of Community Interpreting with the Association of Translators and Interpreters of Ontario (ATIO), and Past President of the Court Interpreters Association of Ontario (CIAO).
An expert instructor that has taught Court Interpreting and Community Interpreting Programs in both Canada and the U.S., she holds a Master of English Literature degree and a Bachelor of English with Honours.
Kawal has authored and prepared legal and medical lexicon guides, has provided inter-cultural consulting services, and has worked with the Law Education Society as a South Asian outreach worker.
---
Anna Aroutiounian –  Instructor | Interpreting in Community Settings | Interpreting in Court & Legal Settings
Anna has been developing courses and teaching interpreters working in community, medical and court settings since 1997.
Anna was the initial, principal instructor for the Community, Medical and Court Interpreting programs Vancouver Community College from 1997 – 2018. Her wealth of expertise and experience includes developing and teaching courses on legal and medical terminology research for the purposes of interpreting and translating in bi-lingual and multi-lingual settings, developing examination materials, and administering student evaluations.
Anna has also developed and delivered courses on simultaneous interpreting for beginners in community and medical settings as well as having developed courses on simultaneous interpreting in court settings for the Society of Translators and Interpreters.
A long-time colleague and a dedicated professional in the field, we are so happy to have Anna as a member of The Interpreter's Lab team.
---
Donna Schroeder –  Administrative Assistant | Student Support and Liaison 
Donna Schroeder comes to The Interpreter's Lab with a love of language developed at an early age singing German lieder, Italian art songs and Latin motets.
She received her Bachelor of Education (Music/Special Education) degree from the University of Lethbridge. She also holds certificates as Braille transcriber and accounting technician.
Her winding career path focuses on supporting others through her work as a Braille instructor, a church musician, a remote exam invigilator, an in person and remote companion as well as a music teacher for students of all ages and abilities.
In her spare time, Donna enjoys reading, gardening, and connecting with others.
She looks forward to meeting and assisting you in her role as Administrative Assistant and Student Support with The Interpreter's Lab.